---
At JBM, our driving principle is quality.
We draw upon our in-depth knowledge and experience in the cyber-security field to ensure complete life-cycle management and protection for all of our clients. JBM understands the increasing frequency and sophistication of today's cyber threats and is extremely vigilant in protecting our clients systems and their information. We offer a variety of professional services and support to the US Government, Department of Defense (DoD) and commercial entities. We pride ourselves as being 'muddy-boot' professionals – a team anxious to roll up our sleeves and work side-by-side with our clients to achieve results, anywhere in the world.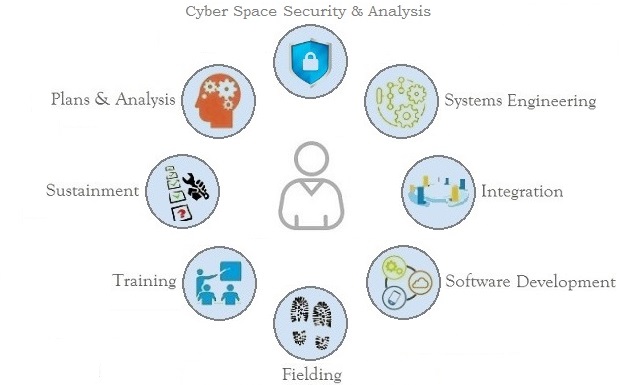 JBM has established trusted relationships with our customers, earned by responding to customer requirements in a fast-paced operational environment to achieve success.
We empower customers to level the Information Age field of play by pioneering time-tested analytical processes, relevant to the customers' requirements.
We exercise an unwavering approach to challenges, regardless of scale, by supporting our customers' planning, analysis and engineering requirements, whether locally or on a global scale.
---
For more information on how JBM can help your organization, contact:
info@gojbm.com