---
We believe what sets JBM apart are our people and our culture.
JBM is a small business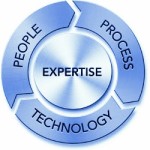 offering a broad array of services and products to both the Federal Government and commercial customers worldwide. Known as both pioneers and practitioners, JBM provides our clients with Planning and Analysis, Training, Sustainment, Integration, Fielding, Software Development, and Systems Engineering support. We pride ourselves as being 'muddy-boot' professionals – a team anxious to roll up our sleeves and work side-by-side with our clients to achieve results – anywhere in the world. We are currently pursuing new opportunities in the Information Technology sector.
JBM values its employees and recognizes they are the key to our company's future growth and success.  Our guiding principle is service to our customers and employees through our commitment to results, relationships and responsibility.  JBM provides smart solutions for those we serve.
JBM is always searching for new team members who share our values.
Take a look at our benefits and explore our job opportunities.