---
President & Chief Executive Officer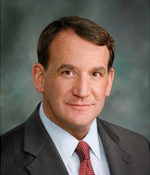 Andy Vonada was selected by the Board of Directors to become JBM's President and Chief Executive Officer, assuming those executive duties 1 April 2014.  He joined JBM during September 2003 and initially served as an Information Operations (IO) and Doctrine Planner in support of the Army's 1st IO Command, Fort Belvoir, VA.  During 2005, he was tapped to serve as JBM's Director, Business Development.  Within this capacity, he was responsible for marketing JBM's core competencies, locating new business opportunities, and oversight of capture/proposal development activities.  During 2006, he assumed the additional responsibility for managing the corporation's IO Division, which provides cutting-edge, full-spectrum, deployable IO-related staff support to customers worldwide.  As a result of his overall efforts, JBM realized new business expansion at various locations.  Mr. Vonada was selected by the Board of Directors as JBM's Chief Operating Officer in May 2009.
A native of Harrisburg, PA, Mr. Vonada served 26 years in the US Marine Corps as an Infantry NCO, Infantry Officer and Foreign Area Officer.  During his military career, he served in numerous Marine Corps operational commands and Joint assignments.  He participated in Operations Desert Shield and Desert Storm, as well as other world-wide contingency and exercise deployments.  In his final assignment, Mr. Vonada served as a lead Politico-Military Planner for the Strategic Plans and Policies Directorate (J5), Joint Chiefs of Staff.
Mr. Vonada is a graduate of the US Marine Corps Command and Staff College, and the Defense Language Institute, and holds a Master of Military Studies Degree from the US Marine Corps University.  Additionally, he holds a Masters in International Administration Degree from Central Michigan University.