---
Hands-on experience, technical training and current real-world expertise.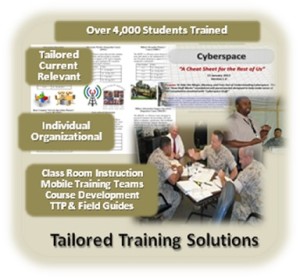 JBM has developed a keen understanding of the information environment to provide our clients the ability to achieve an operational advantage in today's complex digital world. Our clients are highly collaborative and support a myriad of organizations spanning the gamut from Combatant Commands to other Services and government agencies. JBM's proven, systematic approach to training is employed across all our service capabilities to provide the right solution every time.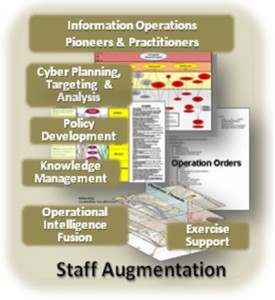 Our professionals provide worldwide, full-spectrum, tailored Information Operations (IO) support services. Our unique team of experts is on the cutting edge of support to numerous Department of Defense (DoD) customers both CONUS and deployed globally. Our principal service is transforming complex information and intelligence into executable courses of action. JBM is an industry leader in the development, integration, and practical application of military IO… at home or abroad.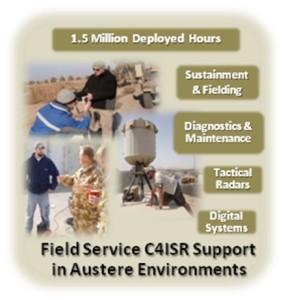 Our personnel have been directly involved in Army, Marine Corps, Air Force and Joint Information Operations for more than a decade, providing IO support to virtually every contingency and major operation that U.S. ground forces have conducted during the past fifteen years. Our IO expertise and supporting capabilities distinguish JBM from other companies and are increasingly valuable to our customers in today's ever-changing information environment.
Want to know more? See our in-depth list of capabilities and accomplishments.
---
For more information on how JBM can help your organization, contact:
info@gojbm.com