---
We apply our expertise in securing state-of-the-art military and commercial systems and networks to offer unbeatable value in cyber security services.
JBM and its partners offer a unique Security as a Service (SaaS) that can be tailored to meet the needs of our clients. Our security solutions are scalable to fit both our clients' needs and budgets. We provide detailed risk assessments, from audits to identify a company's current security profile to penetration testing, and everything in between. Our goal is to provide the most accurate data available to allow our clients to make sound decisions regarding their security needs. By assessing a company's security profile against industry standards, our clients can make the most appropriate decisions in their unique situations. Our personnel are both commercial and Department of Defense (DoD) certified and all products and services provided by JBM and its partners are based on Federal and State laws, regulations and best business practices as they apply to the business being assessed.
Our personnel have been securing military systems for many years; we have unmatched knowledge and experience with Army system architectures and network designs to provide the insight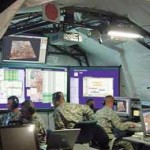 to successful Cyber detection and Information Assurance of tactical C4ISR systems, equipment and networks. Our specialists are well-versed in providing a 'dynamic defense' that is tailored to each unique environment. The adaptability of our thinking allows JBM and our partners to develop unique approaches and solutions that keep pace with the ever-changing cyberspace landscape.
JBM analysts leverage their experience with the NIST 800-53 Security and Privacy Controls for Federal Information Systems and Organization and NIST 800-37 Risk Management Framework (RFM) to provide our customers tailored security and compliance solutions. Our adherence and compliance are based on the following industry standards and sources:
Risk Management Framework (RMF)
Federal Information Security Management Act (FISMA)
National Institute of Standards and Technology (NIST)
Office of the Director of National Intelligence (ODNI)
Department of Defense (DOD)
Committee on National Security Systems (CNSS)
International Organization for Standardization and International Electrotechnical Commission (ISO/IEC) 27001
National Security Agency (NSA)
---
How are YOU protecting your information and networks?
Read our paper on Affecting Positive Cyber Leadership.
---
For more information on how JBM can help your organization, contact:
info@gojbm.com