---
We have partnered with leading edge companies to merge exceptional services, support and world-class products to bring state-of-the-art advancements to new markets.
---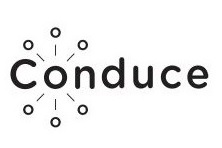 Conduce, Inc.
Conduce technology unifies any data from any internal or external source in a single, intuitive visual interface – without requiring any integration. It allows your people not just to find information, but discover its significance – and act on it instantly. Conduce illuminates what was previously impenetrable. Conduce revolutionizes decision making and leadership. Conduce unlocks your data's power, and unleashes your organization's full potential.
~ View the Conduce Overview or Conduce Brochure ~
~ View the Conduce Demonstration Video ~
---
Vertical Knowledge, LLC
Vertical Knowledge™ is a global supplier of open source data and analytics for the defense, financial services and commercial markets. VK product offerings enable customers to interpret, repackage and re-imagine data for strategic purposes in a fully compliant and secure manner.
---
For more information on how JBM can help your organization, contact:
info@gojbm.com
1-571-594-5372