REMEMBERING THE 100TH ANNIVERSARY OF THE ARMISTICE THAT ENDED WORLD WAR I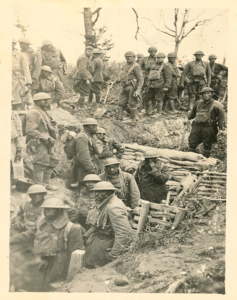 November 11, 2018: On the "Eleventh Hour of the Eleventh Day of the Eleventh Month" of 1918, the armistice was signed that ended the First World War.  America's entry into the War played a critical role and US forces greatly contributed to the Allies' eventual victory.  However, that commitment also came at the price of well over 300,000 American casualties.
Today, JBM recognizes all Americans who served during World War I and particularly those who made the ultimate sacrifice for their nation.  They permanently etched names such as Belleau Wood, The Marne, St. Mihiel, and Meuse-Argonne into US military history.
SALUTING AMERICA'S VETERANS
Today, JBM also salutes all of America's Veterans.  We recognize the service and sacrifices made by these men and women during peacetime and during times of conflict.  JBM is proud to count Veterans of all Military Services among our ranks and we stand with all Americans in honoring their selfless contributions.  THANK YOU!